Fresh Quality Fish & Chips
The Seashell Fish and Chips is situated in Heaton Moor, Stockport and is renowned in the area for its freshly prepared Fish and Chips only using the finest quality ingredients.
Monday – Wednesday & Saturday: 16:45 – 20:45
Thursday – Friday: 11:45 – 20:45
Sunday: 16:45 – 20:45
N.B. Ordering through our delivery partners will cost more than in shop prices due to delivery charges.
Get in Touch
If you would like to know details of any allergens in our food, want to order for a party, or have any special requests please pop in or call on the number below.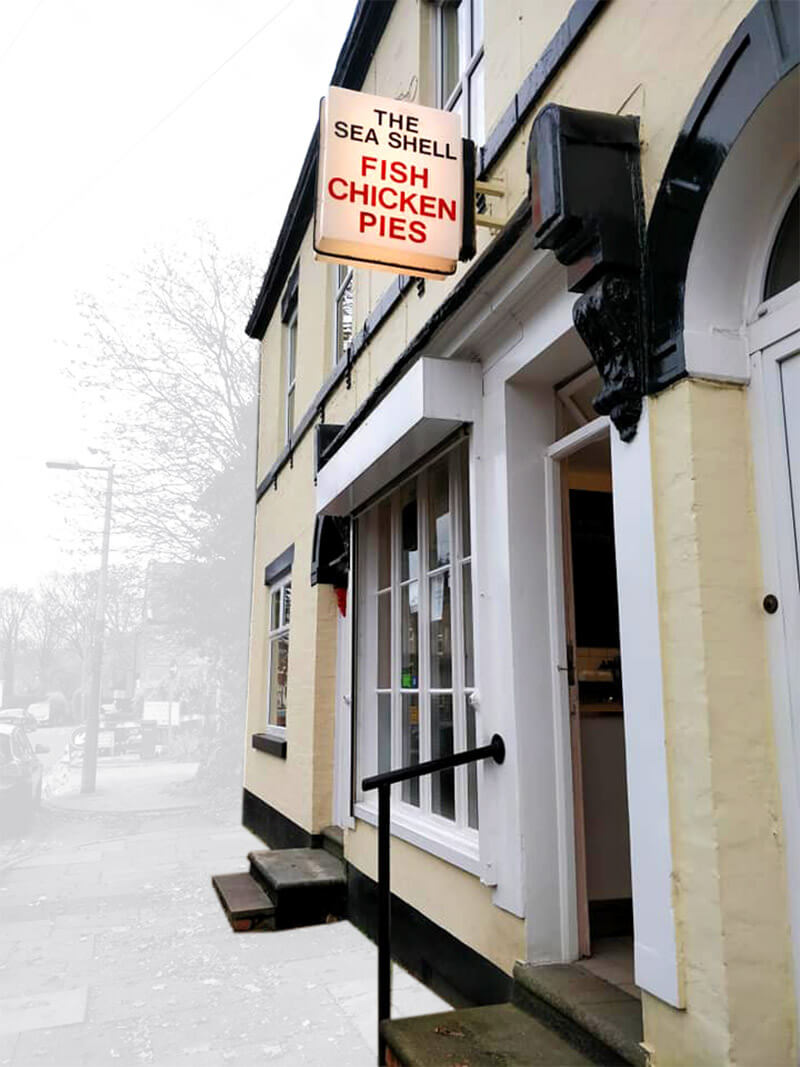 About Us
The Seashell is a chip shop in Heaton Moor, Stockport. Our menu has a choice for all the family, from our kids portions to our vegan and vegetarian pies, Fishcakes, Burgers, Sausages, Chicken and of course our famous Fish & Chips, all served in our eco-friendly packaging.
The Seashell has been frying the best Fish & Chips in the Stockport area since 1875. We offer high quality food, friendly service, and a clean 5 Food Hygiene Rating environment.
We're passionate about fish and chips and we really love what we do. Our aim is simple – to provide the best tasting, authentic British Fish and Chips…